Fun for kids and adults
Having a paintball birthday party is incredibly popular in Houston. They are also a specialty for the team here at Urban War Zone. We know there are lots of places to play paintball and many different entertainment options for you on your special day. We take pride in being among the very best of them.
First time players
If you're a first time player and have questions about whether Urban War Zone is the right place to have your paintball birthday party, then be sure to check out the Frequently Asked Questions page for more information. Be sure to call us if you still have questions. We want to make sure that your special day will be remembered for years to come.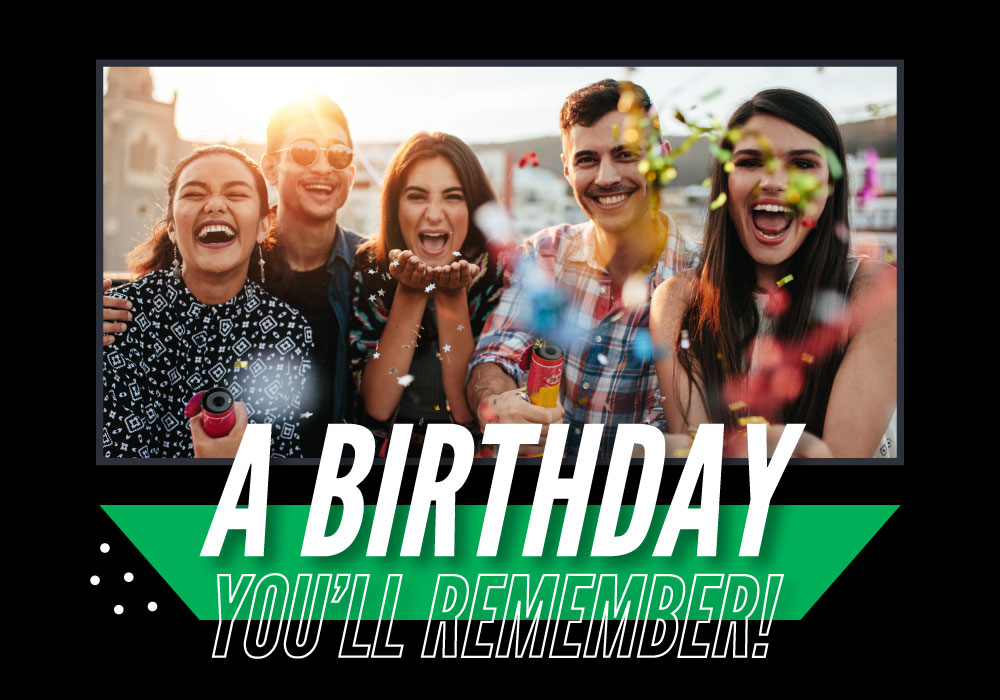 Paintball Birthday Party Packages
Party packages are for 10 players or more

paintballs per player

The Basic paintball package includes everything you need to play. Helmet, chest protector, paintball gun and even 210 paintballs per player are included in the Basic Package. If you're looking to play paintball and don't want pictures, pizza, and drinks…this is the package for you. You can always add extra paintballs as needed.


paintballs per player

The Deluxe paintball birthday party package comes with everything the Basic package does, plus pizza, drinks, and extra paintballs for each player. It also includes free photos of your group from our photographer! If you're looking for an all inclusive package that covers everything, this is the package for you.


paintballs per player

The Elite paintball birthday party package includes all the extras you might want. You'll get everything that's included in the Basic & Deluxe packages plus 500 paintballs per player. In addition, you'll also get a cool exploding paintball grenade to throw, and an upgraded paintball mask and chest protector for each player.


A little more information
Why play at urban war zone paintball in houston?
There are several things that make Urban War Zone the best choice for a paintball party, but the one thing that stands out is our service. We care about our customers, which is why Urban War Zone is the only paintball field in Houston that offers free chest protectors with every rental package to make you as comfortable as possible while you play. We also offer free pictures taken by our photographer for birthday parties with 10 players or more.
Need invitations? Download and print from home
Download invitations here and get as many friends as you can to join you on your special day! Remember, the more players you have at your event the more fun you'll have and the more money you'll save.
Have additional questions?
If you're a first time player or new to Urban War Zone, check out our Frequently Asked Questions section. There you'll find answers about what to wear to play paintball in Houston, information about the facility, and is a great resource to send to family and friends whom you may be inviting to play paintball.

What to expect at our birthdays
Get ready for
Unlimited private play
Free chest protectors with every rental
Free pictures for birthday parties
Large covered picnic areas
Lots of games
Viewing area so parents can watch
Professional and courteous staff
Service with a smile!
Don't worry about
A time limit
Dirty, old and broken equipment
Being over charged
Being told to play with experts
Long waiting periods
Dirty outdoor restrooms
Address: 
2315 Telephone Road, Houston, Texas 77023